Description
Power up in portrait or landscape mode
Wirelessly charge your device in either portrait or landscape mode. The built-in LED indicator light alerts you when the device is not properly aligned and the built-in fan keeps both your device and the charger cool.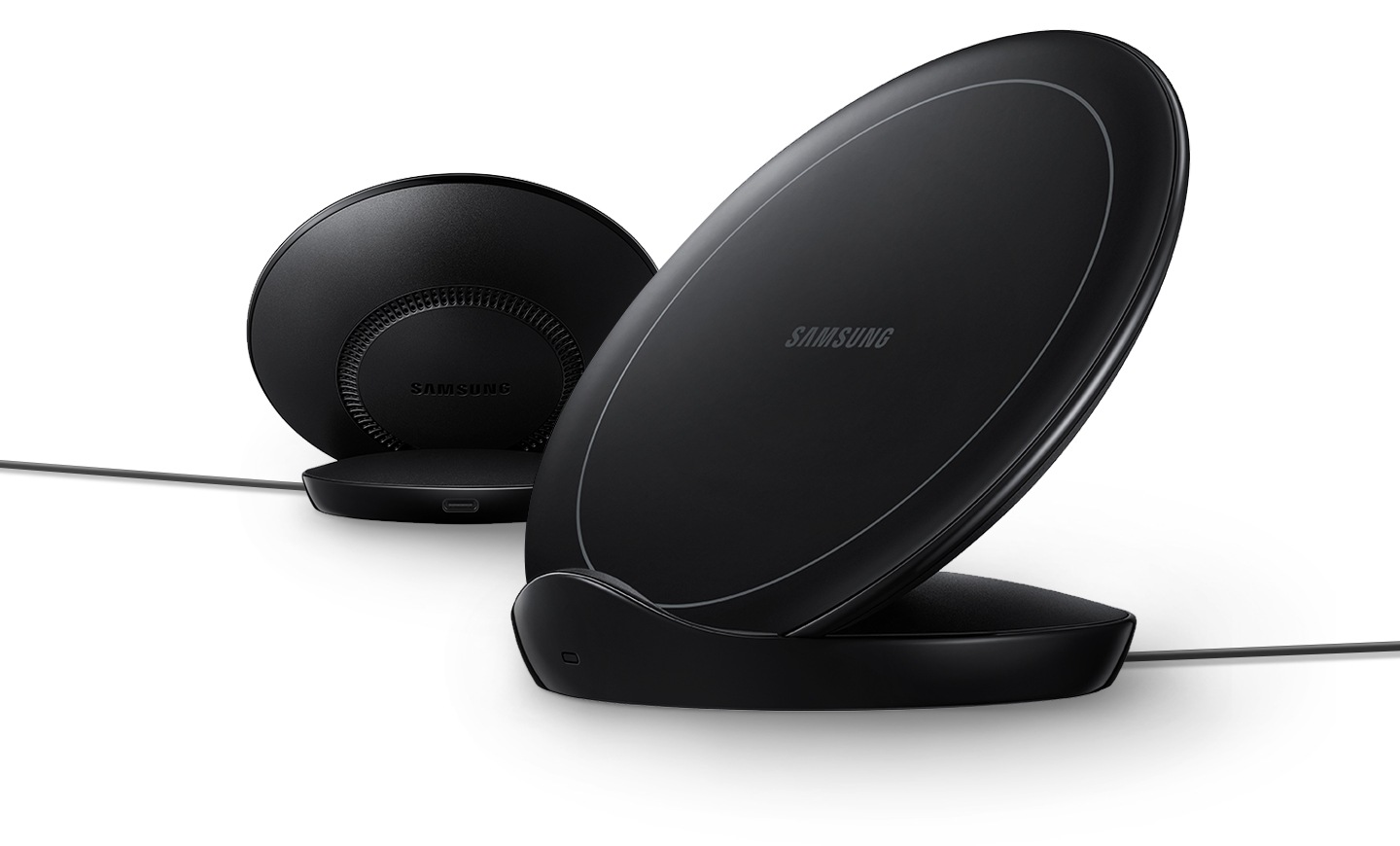 Optimal charge when you need it
Quickly power up your devices with ease. The Wireless Charger Stand charges at up to 7.5W for Samsung devices that support Fast Charging and is compatible with selected Apple devices. It also supports up to 5W charging for other Qi-enabled devices. Enjoy less waiting time and more usage time.
One wireless charger for multiple devices
The Wireless Charger Stand supports the Wireless Power Consortium (WPC) Qi standard and includes a Type-C input port*, so you have one charger to power a wide range of devices.